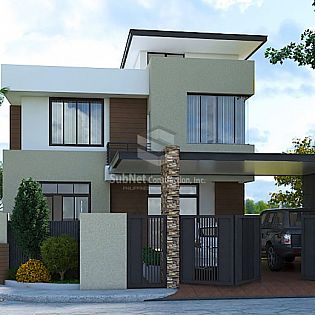 Vienna: A Dream House
A dream-come-true house that's beautifully designed just for you!
A master's bedroom with walk-in closet and toilet and bath
Three bedrooms with common toilet and bath
A family hall
An auxiliary room with common toilet and bath
A maid's room
A media room
Type: Single Dwelling
Starting Price: 4,100,000 (model house only)
Bedrooms: 5
Floor Area: 165 sqm
Floors: 3
Bathrooms: 2
Lot Area: 195 sqm (suggested)
Images / Plans
Click each image to enlarge
We offer FREE consultation!
For your enquiries, please contact us:
Email: info@2build4less.com
Landline: (63-2) 369.9959
Mobile: (63) 998.849.9408
You may also contact us via our ENQUIRY FORM below.