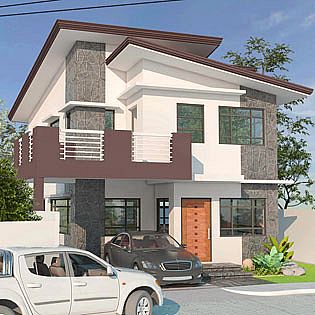 Download Brochure
Qatar 4: A Four-Bedroom House
A spacious and beautiful modern house that's perfect for a growing family!
Four spacious bedrooms, three bathrooms, two carports
Quality, secure double-gated entrance with one for two cars and another for owners
Designer solid wood executive style main entrance door
A spacious open plan living area
Bright dining area big enough to entertain your guests with pride
Large granite top kitchen area
Modern kitchen with designer cabinet fronts
A comfortable maid's room adjacent to the kitchen
Stairs with solid wood treads
Huge master double bedroom with its own dedicated master bathroom
Master bedroom has its own outside balcony overlooking the front of the house
One rear bedroom also has a balcony
A common bathroom on the second floor
Another common bathroom also on the ground floor
Carport for two cars with quality gate and secure lighting
Property fence with designer style built-in lighting
Landscaped areas
Type: Single Dwelling
Starting Price: 6M / 25,134.51 mo. (model house only)
Bedrooms: 4
Floor Area: 167 sqm
Floors: 2
Bathrooms: 3
Lot Area: 178 sqm (suggested)
Images / Plans
Click each image to enlarge
We offer FREE consultation!
For your enquiries, please contact us:
Email: info@2build4less.com
Landline: (63-2) 369.9959
Mobile: (63) 998.849.9408
You may also contact us via our ENQUIRY FORM below.