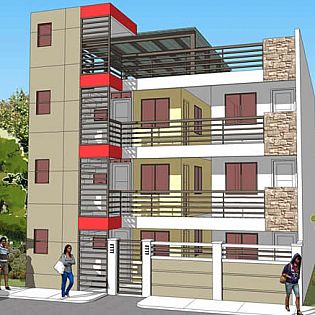 18 Apartment Block: A Modern Apartment Block
A great investment apartment block to suit your lot availability!
Quality architect designed
Quality materials used throughout the construction
An 18-individual studio-type apartment
Each studio-type room has its own bathroom, cooking, sleeping, and living areas
Secure entrance and exit
Robust yet cost efficient design to maximize rental profits
Fast construction process
Each studio room also has its own toilet and bath
Type: Apartment
Starting Price: 12M (model house only)
Bedrooms: 18
Floor Area: 570 sqm
Floors: 4
Bathrooms: 18
Lot Area: 142.5 sqm (suggested)
Images / Plans
Click each image to enlarge
We offer FREE consultation!
For your enquiries, please contact us:
Email: info@2build4less.com
Landline: (63-2) 369.9959
Mobile: (63) 998.849.9408
You may also contact us via our ENQUIRY FORM below.